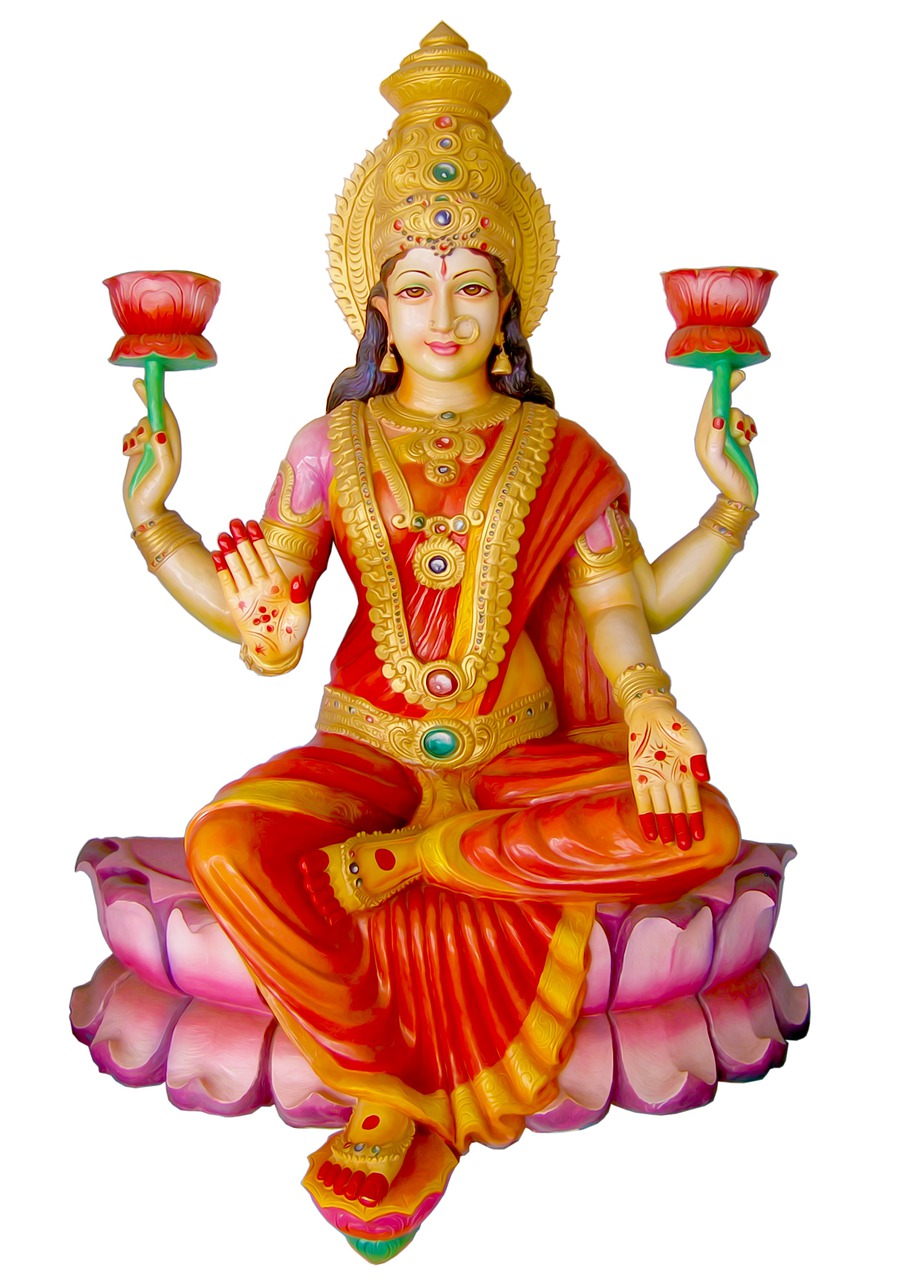 Beautiful energies to connect with the 8 forms of Lakshmi, Goddess of wealth and prosperity. Ashta Lakshmi Reiki was channelled by Dr Chandra Bala.
In the manual to accompany this attunement the founder explains, "Lakshmi is the Goddess of wealth and prosperity, both material and spiritual. Lakshmi, therefore, represents the goal of life, which includes worldly as well as spiritual prosperity. In Hindu mythology, Goddess Lakshmi, also called Shri, is the divine spouse of Lord Vishnu and the Goddess of wealth and fortune. In the Vedas, she called Sri. Goddess Lakshmi indicates prosperity. Worship of Lakshmi indicates an appreciation of prosperity and a sense of responsibility towards it. Depicted as an extremely beautiful woman, Lakshmi stands or sits on a lotus. She has lotuses in various stages of bloom in her two hands. And even wears a lotus garland. She is normally depicted with 4 arms and sometimes with 8 arms also."
You will be attuned to the 8 forms of Lakshmi;
AADHI LAKSHMI
GAJA LAKSHMI
DHANA LAKSHMI
DHANYA LAKSHMI
SANTANA LAKSHMI
VIJAYA LAKSHMI
VIDHYA LAKSHMI
DHAIRYA LAKSHMI
This system works with 1 symbol. Previous experience of energy work is advised before taking this attunement.
Please read, What You Need to Know Before Buying a Distant Attunement
WHAT YOU WILL RECEIVE
-Ashta Lakshmi Reiki distance attunement via chi ball
-Ashta Lakshmi Reiki original manual by Dr Chandra Bala (23 pages), digital download
-bonus manuals including information about chakras, self development, etc
-certificate and lineage if requested
-ongoing email support and advice
All of the information for the course and bonus manuals will be sent to you by email
Ashta Lakshmi Reiki- £20